What Makes Our Plastics Company Better
Top-Rated Plastic Company In Corpus Christi
Plastics are a big part of the world. Ever since they were first introduced back in 1907, plastics have taken the world by storm, offering cheap and convenient solutions for just about everything. Here at Ballyhoo Plastics, we're proud to offer the best commodity and engineering-grade plastics to companies of all sizes all over the United States. We only use high-grade plastic resins in various types and colors to help you find the perfect plastic for your company. Keep scrolling to learn more about our Corpus Christi plastic company, or contact Ballyhoo Plastics to answer any questions and to place an order for your plastics today.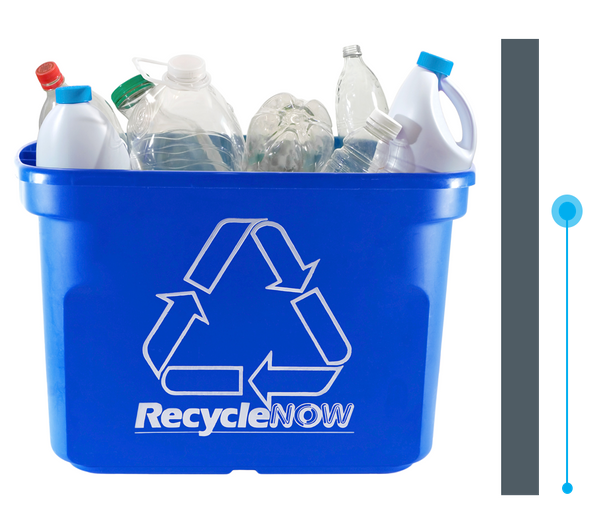 Services Our Plastic Company Offers:
High-grade plastic resin sales

Plastic recycling

Plastic toll shredding

Plastic granulation

Plastic destruction

Unmatched customer service
Who Is Ballyhoo Plastics?
Ballyhoo may sound like a noise someone makes right before jumping into a pool, but did you know that a ballyhoo is actually a kind of fish? Ballyhoo are small fish in a huge ocean. While they may not be the biggest fish around, they are quite adaptable and can out maneuver the bigger fish when needed. Here at Ballyhoo Plastics, we took the tenacity of the ballyhoo fish to heart. While our plastic company isn't the biggest fish in the sea, it's designed to out maneuver even the largest of plastic companies to ensure that our customers get the best plastics at a fair price.
Since our plastic company first started, we've noticed how plastics have impacted the world. While plastics offer cheap, durable, and reliable goods that can be used for many different applications, it takes them a long time to break down in nature. In fact, all plastics that have ever been made are still around to this day. Ballyhoo Plastics realized this and decided to do something about it. While we produce and sell plastics of various types to all kinds of companies, we also provide professional plastic recycling as well. Our plastic company realizes that we have an obligation to our planet to help remove the tons of discarded plastic in landfills and in our environment.
Learn more about our Corpus Christi plastic company, or contact us to order high-quality plastics for your business today.
Types Of Plastics We Offer
Ballyhoo Plastics specializes in commodity and engineering-grade plastic resins. We offer high-quality plastics to all of our customers to help ensure that your products are built to the highest standards possible. With plastics from Ballyhoo, you can rest assured knowing that your products will be durable and reliable. Our plastics company offers several kinds of high-grade plastics. Keep scrolling to view the high-quality plastics we can provide here at Ballyhoo Plastics.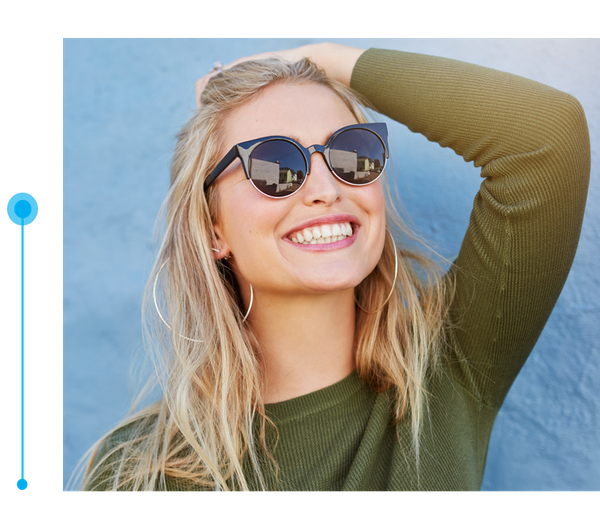 Polycarbonate (PC) Plastics
Most commonly used in blends, polycarbonate, or PC, plastics are very durable. Naturally transparent, these plastics can also be colored to provide a little flair and uniqueness to your products. Unlike other plastics, PC can undergo large deformations without cracking or breaking, making them perfect for engineering purposes. PC is commonly used for eyeglass lenses, medical devices, vehicle components, multimedia disks, exterior lighting fixtures, and much more.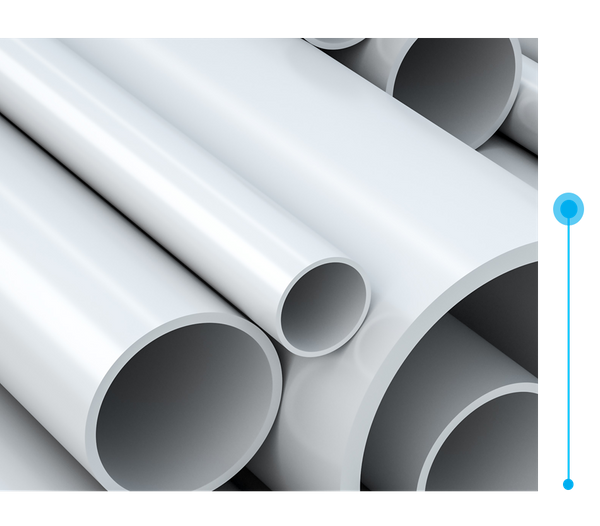 Polyvinyl Chloride (PVC) Plastics
One of the most common plastics used around the world, PVC plastics can benefit all kinds of businesses. PVC plastics come in two general forms — rigid or flexible. Rigid PVC, which is the type of polyvinyl chloride that we carry here at Ballyhoo, has numerous benefits that its more flexible counterpart can't provide. For instance, rigid PVC is non-flammable, dimensionally stable, and has a solid resistance to weathering. Natural resistance to oil, grease, and chemicals makes this one of the best plastics for the automotive industry.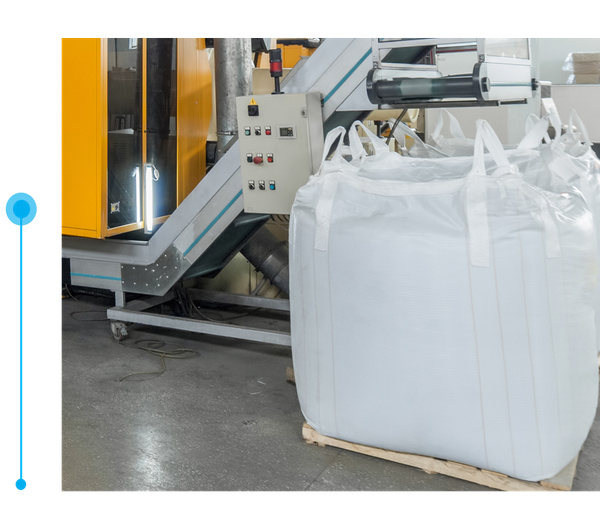 Polycarbonate/Polybutylene Terephthalate (PC/PBT) Plastics
One of the most durable and reliable plastic blends around, PC/PBT plastics offer resistance to many kinds of forces and chemicals. By themselves, PC and PBT have very similar tensile and flexural strengths, however when they're combined, both components are naturally increased. PC/PBT plastics have resistance to impact and heat as well as many kinds of chemicals that may cause other plastics to degrade. If you're looking for a quality plastic with excellent resistance and machining characteristics, then PC/PBT is just what you need.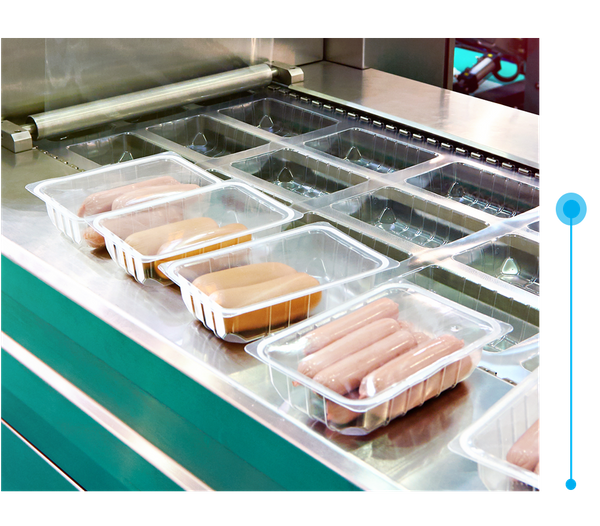 Polysulfone (PSU) Plastic
PSU plastic has that natural yellowish/amber color that semi-transparent plastics have. Sporting solid mechanical properties as well as high temperature resistance, this plastic is perfect for the medical and food preparation industries. Because of the strength of this plastic, it can be used and cleaned over and over again. PSU plastics also have high impact strength and can bond well with many kinds of adhesives, making them a great option for structural applications.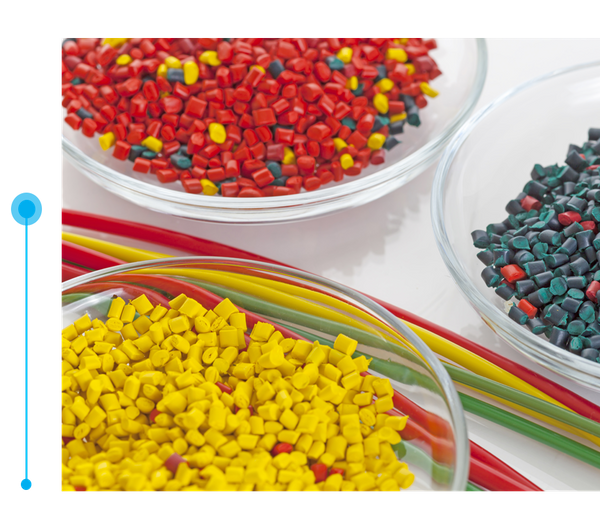 Acrylonitrile Butadiene Styrene (ABS) Plastics
One of the most common plastics on the planet, ABS plastics have many different uses for all kinds of industries. Mainly used for injection molding applications, ABS plastics make for a great engineering plastic and are also commonly used in 3D printing. Starting out opaque, ABS plastics can be dyed to just about any color. With high tensile strength and resistance to impacts and chemical erosion, this plastic is able to stand up to heavy use as well as adverse health conditions. ABS plastics are great for all kinds of products across a multitude of industries.
Ready to order your high-quality plastics from Ballyhoo? Check out our online plastic inventory to find the perfect commodity or engineering plastic for your company.
As we've already mentioned, Ballyhoo Plastics offers some of the best plastic resins on the market. Our plastic pellets are all of the highest quality and our experts will help you find the perfect product for your plastic manufacturing needs. Aside from selling plastics, Ballyhoo also offers other beneficial services that can help optimize your company. Keep scrolling to view some of the services we can offer you at our Corpus Christi plastics company.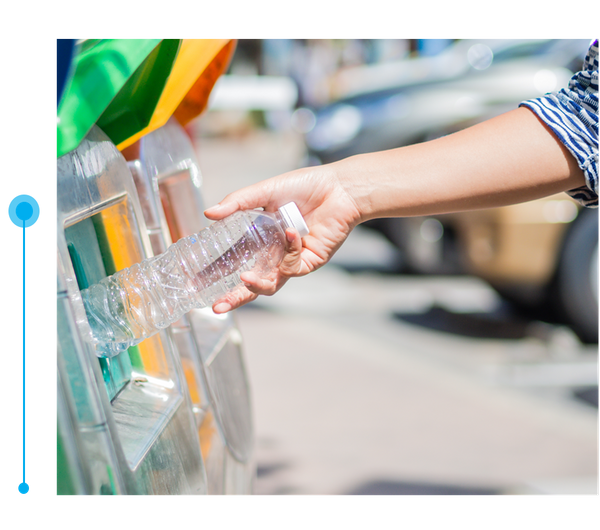 Plastic Recycling
Today, there's roughly 4.8 to 12.7 million tons of plastic in the ocean. If current trends continue, researchers believe that there will be 12 billion tons of plastic in landfills alone by 2050. As a plastic manufacturing company, we realized that our business can have a largely negative effect on the environment if we didn't step in and do something about it. That's why we offer professional plastic recycling in Corpus Christi. We accept nearly all kinds of plastic waste, including plastic pellets, floor sweeps, plastic sheets, and other forms of plastic materials. If you have plastic waste that you need to get rid of, and you want to get rid of it in a sensible way, then plastic recycling at Ballyhoo Plastics is the perfect solution for you and your business.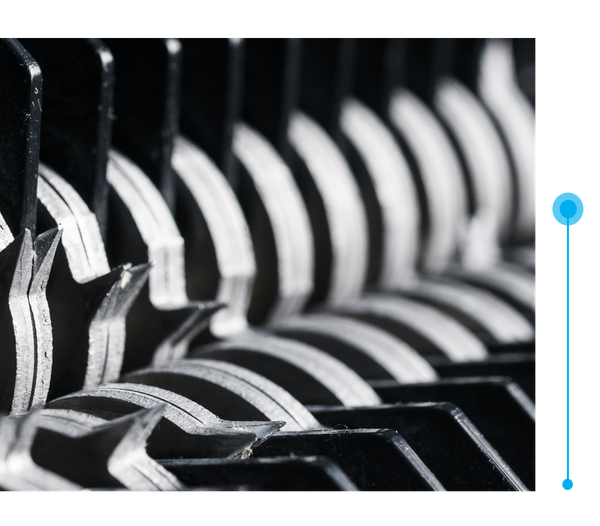 Plastic Shredding
Need to get your plastic down to a more manageable size? Don't have the time or equipment to cut it up yourself? Ballyhoo Plastics offers professional plastic shredding to businesses in the Corpus Christi area. Using our Vecoplan shredder, we can reduce your plastic materials down to 2 inches. Our industrial sized plastic shredder can go through 2,000 pounds of plastic per hour, helping you to get the smaller plastic materials you need in no time at all. Help make your manufacturing even easier with plastic shredding from Ballyhoo.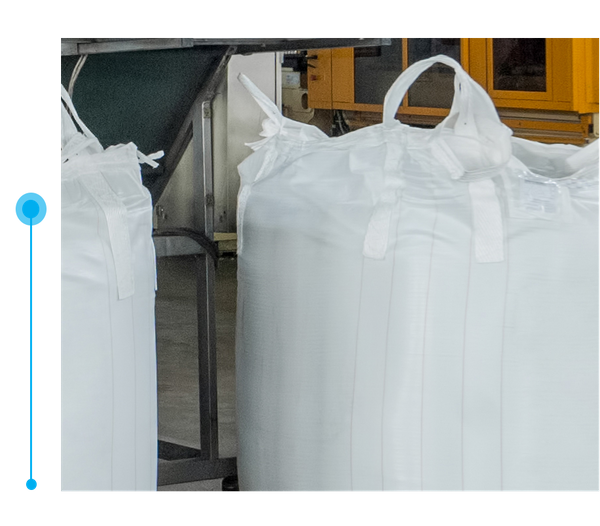 Plastic Granulation
If you need your plastic materials even smaller than 2 inches, then plastic granulation from Ballyhoo Plastics is perfect. Using our industrial plastic shredders, we can regrind your plastic materials all the way down to 3/8 of an inch. Perfect for reprocessing materials, plastic granulation can help make manufacturing even easier for your company. Bring in your plastic materials for professional granulation today and help optimize your company for the future.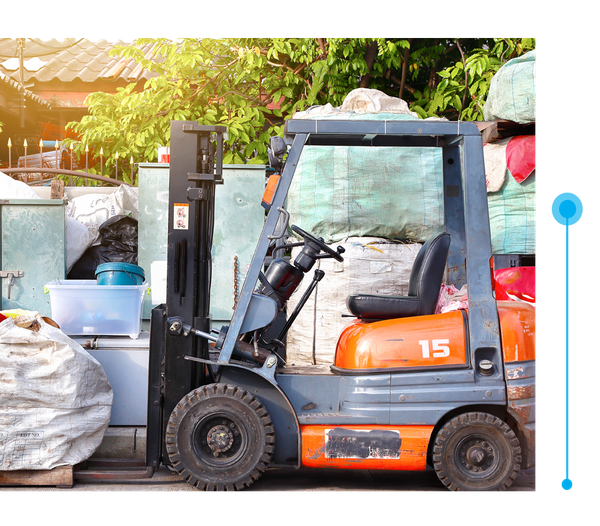 Plastic Destruction
If you want to completely get rid of your excess or waste plastic in a responsible and green way, then plastic destruction from Ballyhoo Plastics is the way to go. Our plastic destruction program starts with shredding and then moves onto granulation. Our professionals can then dispose of your plastic waste in an environmentally friendly way, or we can recycle what's left back into industry use. We'll then issue your company a certificate of destruction. If you're looking to get rid of your excess plastic in a safe and environmentally conscious way, then plastic destruction is the perfect option for you.
Other services we can provide:
Toll shredding

Purges

Parts

Sprues

Runners

And more!
If you're looking to get rid of, optimize, or recycle your plastic materials, Ballyhoo Plastics is always here to help. Learn more about our plastic recycling services, or contact Ballyhoo to get an estimate for your services today.
In order to swim with the big fish, you have to be able to talk-the-talk and walk-the-walk. Here at Ballyhoo, we do both with our unmatched customer services as well as our high-quality plastic resins. From brand new resins to high-quality regrinds, you're sure to get the best plastics here at Ballyhoo. If you don't know what kind of plastic you need, our experts are more than happy to sit down with you and help you find the perfect plastics for your manufacturing needs. Keep reading to learn a little more about some of the world-class plastic resins we can provide you with.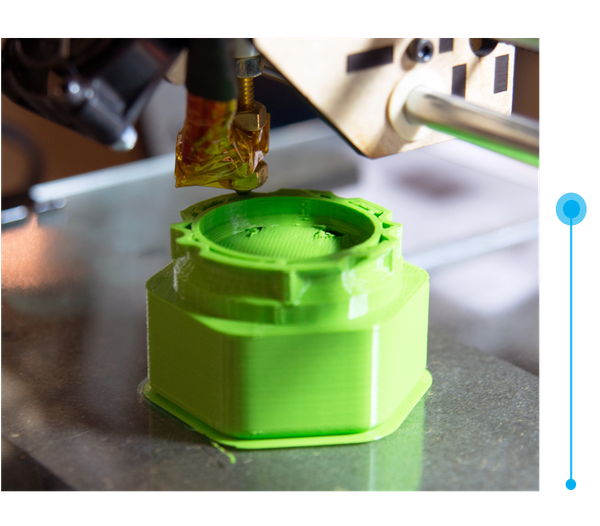 Virgin Resins
Everyone loves getting something that's never been used before. That's why Ballyhoo Plastics offers high-quality virgin resins to all of our customers. Virgin resins are plastics that come directly from a petrochemical feedstock or plastic manufacturing company. They have never been used or processed before, meaning that whatever you decide to make out of them will be the very first thing they're made into. Virgin plastic resins tend to allow for better accuracy and hold up better when heat and pressure are applied. If you want to produce products made from resin that hasn't been used yet, then virgin resins are exactly what you need.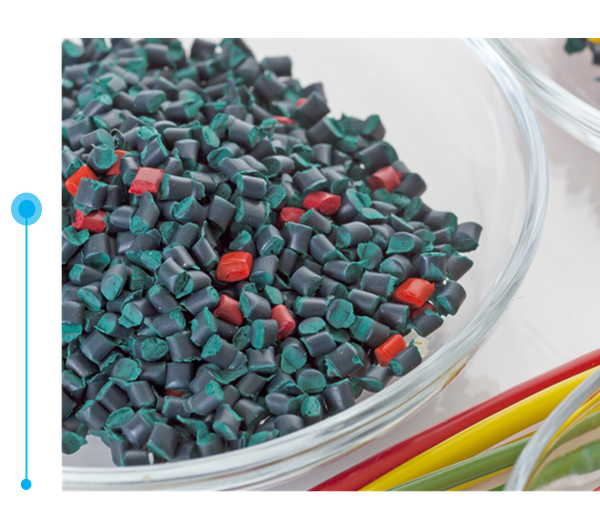 Wide Spec Pellets
Using wide spec plastic pellets allows for a lot of variation. There are several different options to choose from when it comes to wide spec pellets. You can choose between different conditions, colors, and states of plastic pellets to make sure you get the best option for your company. Unlike virgin plastic pellets, wide spec plastic can include pellets that had already been used or processed before. While they may not be as prestigious as virgin resins, wide spec plastic pellets are more than capable of providing high-quality plastic products for your company. Get high-quality plastics that fit your needs right here from Ballyhoo.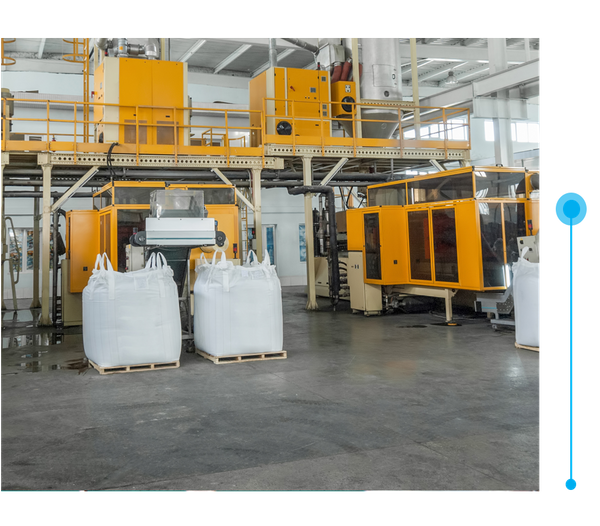 Quality Regrinds
Some plastic pellets can lose their strength after being processed and ground down. However, the experts here at Ballyhoo only use the best plastic regrinds at our Corpus Christi plastic company. Our professionals can tell the difference between low-quality and high-quality plastic regrinds, helping to give your company the best plastics at a much lower cost than other kinds of plastics and companies. Regrinds also give your company a chance to help reduce the amount of plastic materials that enter landfills as well as ecosystems around the world. Help save money and the world with quality regrind plastics from Ballyhoo.
Here at Ballyhoo Plastics, we're dedicated to helping your company and the planet. We offer high-quality plastic pellets at competitive prices. We can also help you recycle or responsibly dispose of unwanted plastic materials. Learn more about our high-quality plastic pellets, or contact Ballyhoo Plastics to get started on your custom order today!
When your company needs the absolute best plastic pellets or plastic recycling services, then be sure to partner with Ballyhoo Plastics. We invite all of our customers and potential customers to visit our plastic company in Corpus Christi to see how we make our top-rated plastic resins. Take a tour of our company, meet the amazing people who will be helping you, and see what sets us apart from the other plastic companies around the world. If you have any questions about our products, our processes, or our company, be sure to contact us to get more information.