Filler for Cornhole and Bean Bag Toss Bags
Order plastic resin from top-rated plastic manufacturer Ballyhoo Plastics. Perfect filler for cornhole and bean bag toss bag creation.
Ballyhoo Plastics is a prime plastic manufacture and recycled plastics supplier with top sourcing capabilities throughout the United States.
We ship our wholesale plastic resin anywhere in the United States. Contact our team today to start your wholesale plastic resin order for filler in cornhole bags or bean bag toss bag filler!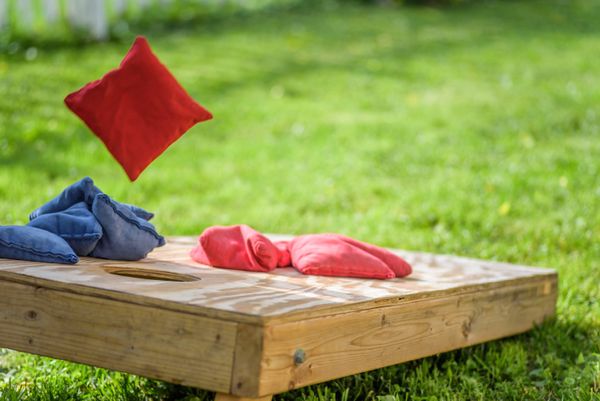 Cornhole Bag Plastic Resin
Weighted Poly Pellets for Cornhole filler is packaged in bulk, available in a variety of shipping weights. Cornhole and Bean Bag Filler is specially formulated for the perfect feel and weight. An an excellent alternative to corn or beans since they are weather resistant and will not decompose and ferment.
Odorless
BPA Free
Consistent
Non-Porous
Hypoallergenic
FDA Compliant
Virgin, Non-Recycled
Washer and Dryer Safe
Cylinder & Round Cut Blend
Mold and Moisture Resistant
We can also offer a full line of custom compounded materials in natural or custom colors as offsets in all major resin types. Our plastics company can save you up to 30% on your raw material cost by switching to one of our plastic alternatives in prime, certified, UL, FDA or automotive approved materials.
View all of our plastic resins to find the perfect one for you, or contact Ballyhoo Plastics to answer any questions.