Polyvinyl Chloride Plastic
The best rigid PVC plastic regrinds
The Best PVC Plastic For Your Business
Polyvinyl chloride (PVC) plastic is a household name. If you already didn't know, PVC comes in two different forms — rigid and flexible. Rigid PVC is strong, light weight, and abrasion resistant, making it a great choice for construction and piping. Here at Ballyhoo Plastics, we carry some of the best rigid PVC plastic regrinds around. Keep scrolling to learn more about our PVC plastics, contact Ballyhoo to answer any questions and to get started on your order today.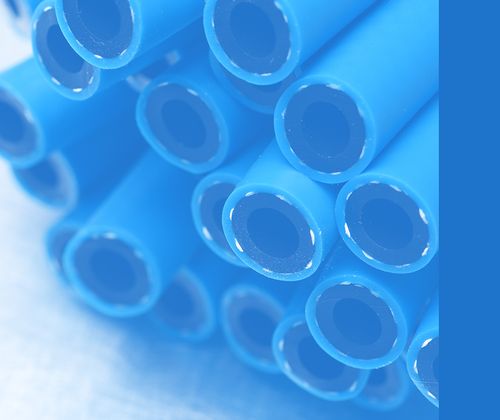 Popular Items Made From PVC Plastic:
Pipes

Polyvinyl flooring

Hoses

Electric cable coatings

Plumbing parts

Automotive equipment

Medical devices

And more!
Get Top-Rated Polyvinyl Chloride Plastics For Manufacturing
Ballyhoo Plastics knows that you need the best PVC plastics for your manufacturing requirements. That's why we only carry high-quality regrinds of rigid PVC plastics. This way we can offer you durable and reliable manufacturing plastic at a fraction of the cost of other plastic companies. Rigid PVC plastic has many admirable qualities, including high mechanical strength and toughness compared to other similar plastics.
If you have excess PVC plastic materials laying around and need a way to get rid of them, Ballyhoo Plastics accepts high-quality PVC plastic for regrinds. Whether you have unneeded PVC pipes or outdated automotive equipment, we accept it here at our Corpus Christi plastic company. We also accept all kinds of plastic material for general plastic recycling as well as plastic granulation, shredding, and destruction. We'll even give you a certificate of destruction after the job is done.
Our PVC plastic comes in the form of rigid grey regrinds, making them perfect for a number of industries. While we have set prices for all of our plastics, we are more than happy to work with you in order to create the perfect plastic order for your company.
Contact Ballyhoo Plastics to learn more about our PVC plastics and to place your order today!